Our Story
From an old family recipe to a New England Tradition
With an old family recipe that was reminiscent of the syrups available in the days of soda fountains, Morning Glory Coffee Syrup was born. After giving away jars of coffee syrup to friends and families as gifts, David and Mary Sylvia were encouraged to share their delight with the world.
Morning Glory Coffee Syrup started business in 2001 and shortly after we contacted Albert Lees III, owner of Lee's Market in Westport, MA, knowing he supported local farms and businesses and he guided us through the proper procedure of getting our product on his store's shelves. So with some research and refining of the recipe, we began selling our coffee syrup.
We continue to grow as a company and expand our market area. Our product is currently being sold at numerous local establishments such as specialty markets, independently owned markets, deli's, gift shops, farm stands and restaurants. We have recently expanded into Rhode Island and are now looking to expand beyond our local markets to other specialty retailers in Massachusetts and other states.
Coffee syrup is a unique New England product developed and widely known in Southeastern, Massachusetts and Rhode Island. We find ourselves in the position of being the only manufacturers in the country of an all-natural, gourmet coffee syrup in both regular and decaffeinated. We continue a tradition that was started in Southern New England in the early 20th century.
Our gourmet coffee syrup is used traditionally in coffee flavored milk, milkshakes and frappes, but what makes our syrup unique is its versatility as an ice cream topping, as a dessert sauce for plating or as an ingredient to enhance desserts or recipes. Our customers continue to find more creative uses for our syrup.
We at Morning Glory Coffee Syrup aim to produce the best tasting, highest quality gourmet coffee syrup on the market. That is why we use the finest coffee available and produce our syrup in small batches to ensure the utmost quality and consistency. We continue to operate our business in an environmentally and socially conscious manner; from the people we do business with, to where we get our coffee from, to our packaging. We are licensed wholesalers and are a member of the Massachusetts Specialty Food Association.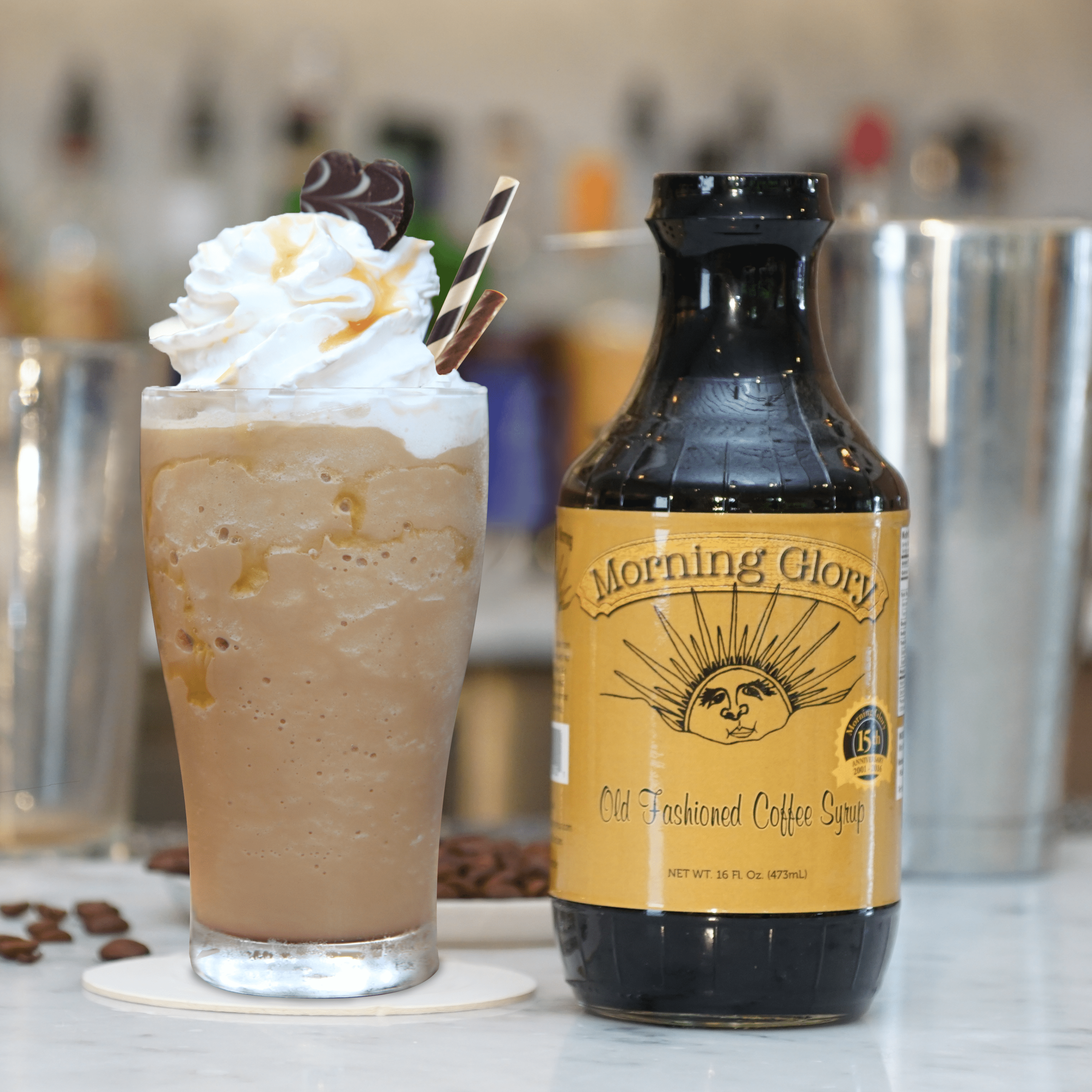 Address
Morning Glory Coffee Syrup
PO BOX 87053 
South Dartmouth, MA 02748